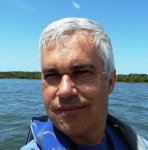 Professor, Integrative Fisheries Science
Kai Lorenzen uses integrative, trans-disciplinary approaches to address complex fisheries management problems. His research integrates quantitative ecology with human dimensions and engages closely with management initiatives. A particular focus is on assessing and improving the use of hatchery and habitat enhancement and restoration measures in fisheries management. He also conducts basic research in fish population biology. Other interests include the conservation of aquatic resources in agricultural landscapes, design of aquaculture systems, domestication effects and interactions between cultured and wild fish, assessing fisher attitudes and behaviors, and innovative approaches to fisheries governance.
Kai started his career as a fisheries development consultant, working mostly in Southeast Asia, and subsequently spent 13 years on the faculty of Imperial College London. He first came to Florida as the 2007-08 Mote Eminent Scholar in Fisheries Ecology at Florida State University and Mote Marine Laboratory. Kai joined the School of Forest Resources and Conservation, University of Florida, in 2010.
Degrees:
PhD, Applied Population Biology, University of London, UK, 1997
Diplom (MS), Biology with Mathematics, Kiel University, Germany, 1993
Appointments:
Affiliate Faculty, UF School of Natural Resources and Environment
Affiliate Faculty, UF Tropical Conservation and Development Program
Affiliate Faculty, UF Water Institute
Fisheries Extension Specialist & Work-Action Group Leader, Florida Sea Grant
Scientific and Statistical Committee, Gulf of Mexico Fisheries Management Council
Editorial Board, Reviews in Fisheries Science and Aquaculture
Contact: Kai Lorenzen, School of Forest Resources and Conservation, University of Florida, 7922 NW 71st Street, Gainesville, FL 32653. Email: klorenzen@ufl.edu